Matt Culbertson, PhD
Day 2 | Creating Future Opportunities in a Dynamic Market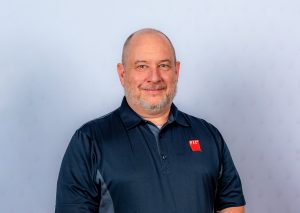 Matt was born and raised on a swine farm in Western Illinois where he gained his initial experiences within the swine industry.
Matt obtained a Bachelor's of Science degree in animal science from Oklahoma State University and both a master's and doctorate in animal breeding and genetics from the University of Georgia. Matt returned to the Midwest and worked for Heartland Pork Enterprises where gained experience supervising a range of activities from technical operations to production to business development and transportation.
In 2002, Matt began working for Murphy Brown / Smithfield Foods where he managed their internal genetics program as well as technical operations for their Eastern operations. In 2011, Matt joined PIC and currently serves as global director for Product Development and Technical Services.  In this role, Matt leads a global team focused on accelerating the creation and delivery of superior swine genetic products and technical support for PIC customers around the globe.