Liz Koutsos
Day 2 | Insect Ingredients: What's the Buzz About?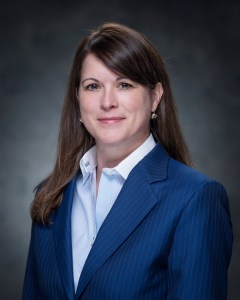 Liz Koutsos is the President of EnviroFlight, a company that is pioneering the commercialization of black soldier fly larvae for feed and food applications. EnviroFlight upcycles regionally sourced by-products into sustainable high-value ingredients to improve plant, animal and human nutrition worldwide. EnviroFlight is wholly owned by Darling Ingredients (DAR, NYSE) and opened the first commercial-scale black soldier fly production facility in the U.S. in 2019.
Prior to EnviroFlight, Liz was the director of Mazuri Exotic Animal Nutrition, a division of Land O'Lakes/Purina Mills leading a team to enhance the nutrition and conservation of exotic and endangered animals worldwide. Liz joined Mazuri following an appointment on the faculty of the Animal Science Department at California Polytechnic State University, San Luis Obispo, where she managed the Cal Poly Poultry Unit, developed a research lab and a master's degree program and engaged undergraduates in the "Learn By Doing" model.
Liz is a graduate of the University of Maryland, College Park with a bachelor's degree in animal science, and the University of California, Davis with an M.S. and Ph.D. in nutrition and immunology. Liz is currently an adjunct professor in the Department of Animal Sciences at North Carolina State University and a Smithsonian Research Associate.